Hollis Historical Society 2004 Program
PO BOX 754 Hollis, NH 03079
www.hollis-history.org
March 2004
Wheeler House 603-465-3935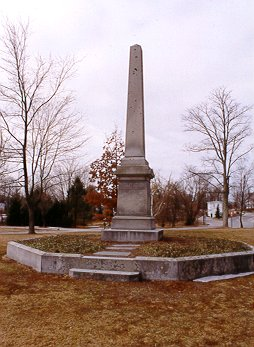 Thursday, April 15, 2004 7:73pm
It Had To Be Done So I Did It
Judith Moyer
New Hampshire Humanities Council Production
Community Room – Hollis Town Hall
THURSDAY, MAY 20, 2004
Potluck Dinner 7:00PM – Program 8:00PM
Historic Landscapes
Susan E Schnare, D.Phil.
Mountain Brook Consulting
Faith Baptist Church, Wheeler Road
For Supper Reservations, Please Calll
Lydia Schellenberg, 603-465-2495
by Monday, May 17, 2004
An "Attic Treasure" Sale
to benefit the Hollis Historical Society
Saturday, May 22, 2004, (two days after the annual meeting), "Attic Treasure" Sale to be held at the Community Room, Hollis Town Hall from 7:30am to 1pm. Proceeds of the sale will be used for restoration and preservation of our artifacts. The proceeds will be used for the restoration and preservation of our artifacts.
When you are Spring cleaning, please keep the date in mind. The success of the sale depends on the participation of each and every member. We hope everyone will contribute at least two or three items. Please call the co-chairman with any questions. They are Rebecca Crowther, 603-465-7345 and Martha Davis, 603-465-2624.
Several interesting items have been donated already,-the wheel from a very early spinning wheel (great mounted on a white wall), a grill from 1952 in the original box (never used) some small appliances, coffee table, wicker planter stand, a good used computer. We hope that yu will use this occasion to rd of all those treasures for which you no longer have room or need and give two or three to the sale. All donation will be gratefully accepted!